Back in the days, getting a Smart TV was a big and luxurious thing. But nowadays, we can find a wide range of Smart TVs that fit all of your needs. Every family can get one or two of them quite easily. In fact, thanks to the development of smart ecosystems, Smart TV is now becoming an irreplaceable device in a household. If you just got a new Smart TV, it's very easy to get familiar with the basics of how this gadget works. However, there's actually a whole bunch of awesome features on Smart TVs that most people don't know about. So in this article, we will provide you some interesting tips and tricks for your new Smart TV.
Use Your Smartphones To Remote-control your Smart TV
In the past, losing your remote control used to be very inconvenient and painful anytime you want to switch between channels or adjust the settings of your screen. But with Smart TVs, this is not a problem at all. Even though they do come with a physical remote, you may not need it at all. Most of the Smart TVs nowadays come with a companion app on smartphones that can turn them into a remote. For example, you can download the Android Remote Control app to your android phones/tablets to use it as a remote for your Android TV.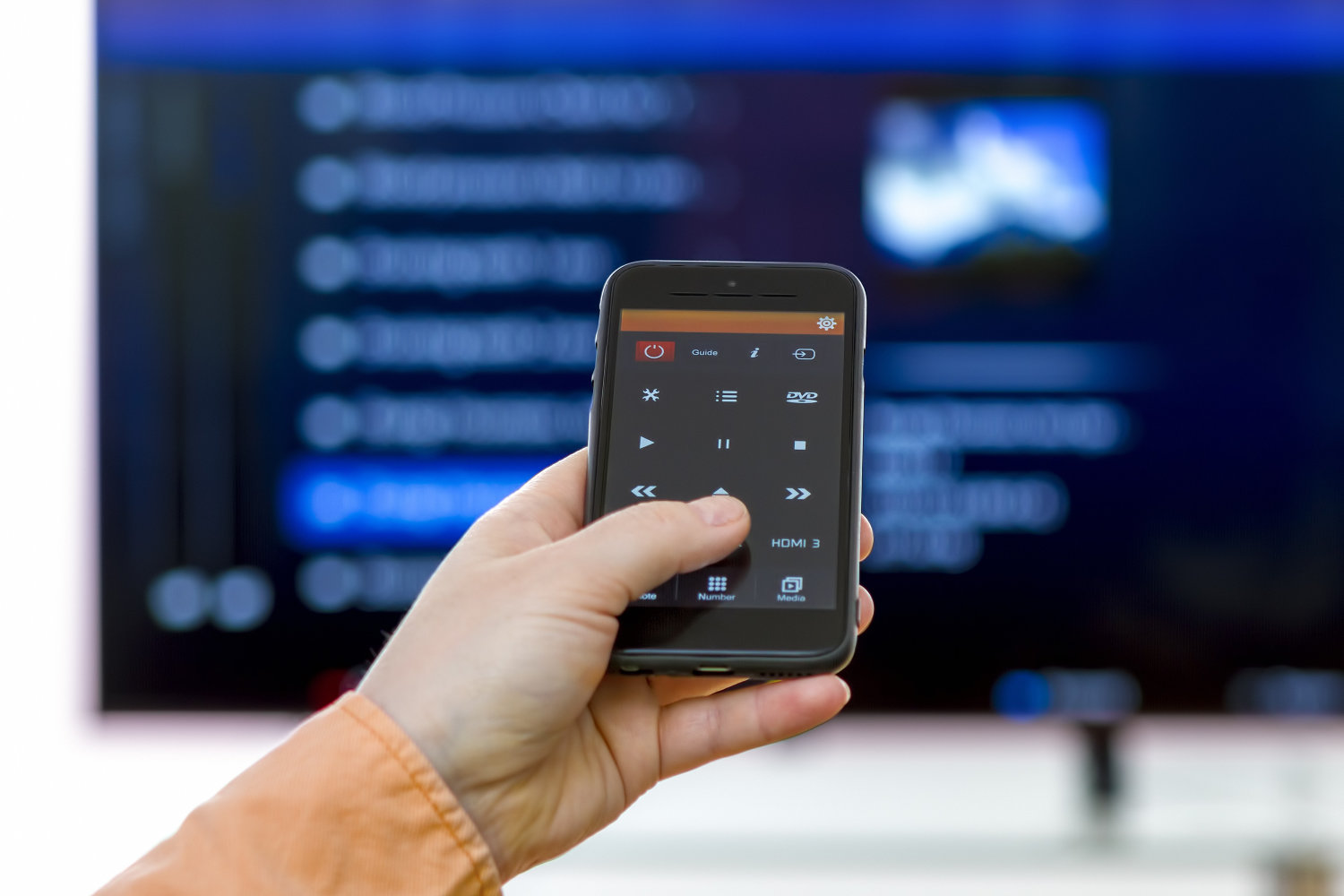 In addition, you can also get the remote apps for famous streaming services like Netflix or Hulu to make make browsing and navigating a lot easier.
Change The Audio Output of Your TV to another device
It is possible for you to play the audio from your phone while streaming video through your Smart TV. This trick is extremely useful if you are watching some late-night shows and you don't want to wake everyone with the sounds. Some models allow you to switch the audio output directly via the Settings, but some may require an extra app. 
LocalCast is an app that lets you route the audio to your phone with the click of a button. It works with a number of Smart TVs and plug-ins. The app is available for iOS and Android devices. You just need to download the app to your phone, connect it to the same wifi as your TV, start the app, and follow its instructions to change the audio output of your TV. After that, nobody will be bothered while you're catching up with your favorite shows.
Browse Webs On Your Smart TV
Most Smart TV models nowadays come with built-in web browsers like Chrome, Safari, or Opera. In fact, these browsers function much the same as the one on your smartphone.
Of course, surfing the webs on your TV is not the smoothest experience in the world. You probably don't want to conduct your online banking or browse any image-heavy websites on it. But, if you want to do some quick googling or access a news site while your phone is out of reach, it's definitely worth a try.
Some Smart TVs support Xbox and Playstation Controllers
There are some Smart TV models that allow you to use a Xbox controller or a PS4 controller. Of course this isn't a universal feature, but Android TVs seem to offer it in many models. You can check your TV's specs to see if it supports console controllers. If it does, you can use your controller as a remote device to navigate through your Smart TV's menu or use them to enjoy different games on it.
To connect your TV with a controller, activate Pairing/Bluetooth Mode on the controller, then go to Settings on your TV and select "Add Accessory". It will will scan for supported Bluetooth accessories, allowing you to select your controllers for use.
Stream Presentations from Your Phone
Who said that TVs are only good for movies, shows, and games? Smart TVs can serve a function in offices too. By syncing your phone or tablet screen to your TV, you will be able to wirelessly stream your presentations, documents, advertising videos, and much more onto a bigger screen. 
For Android devices, you can use the Google Home app to cast your screen onto a TV screen. Alternatively, some Android phones do include a built-in Screencast feature that allows you to mirror the screen onto compatible computers or TVs.
For iPhone/iPad, you can use AirPlay to stream or share content from your Apple devices to your Apple TV or AirPlay 2-compatible smart TV. This includes the ability to stream a video, share your photos, or mirror exactly what's on your device's screen.
Play Big Games on Your Smart TV
Any Smart TV model have access to its ecosystem's app store such as Play Store on Android TVs or AppStore on Apple TV. Therefore, among thousands of applications, you will also have access to many games in these stores. Games like Hungry Shark Evolution, Asphalt 8, or Hearthstone are fully optimized to play on a TV and you will have much fun playing them on a bigger screen.
But it is not limited to just mobile games, you can also play PC games on your Smart TV, including AAA games. By using Steam Link, you can stream all games available in your Steam Library on to your TV and play them through the big screen. What you need to do is:
Install the Steam Link app into your TV
Pair your TV with a Controller. The Steam Link app is compatible with a number of popular controllers, including the Steam Controller.
Open the Steam Link app and follow the on-screen instruction to connect your TV with your PC. Make sure your devices are in the same network.
Enjoy your games!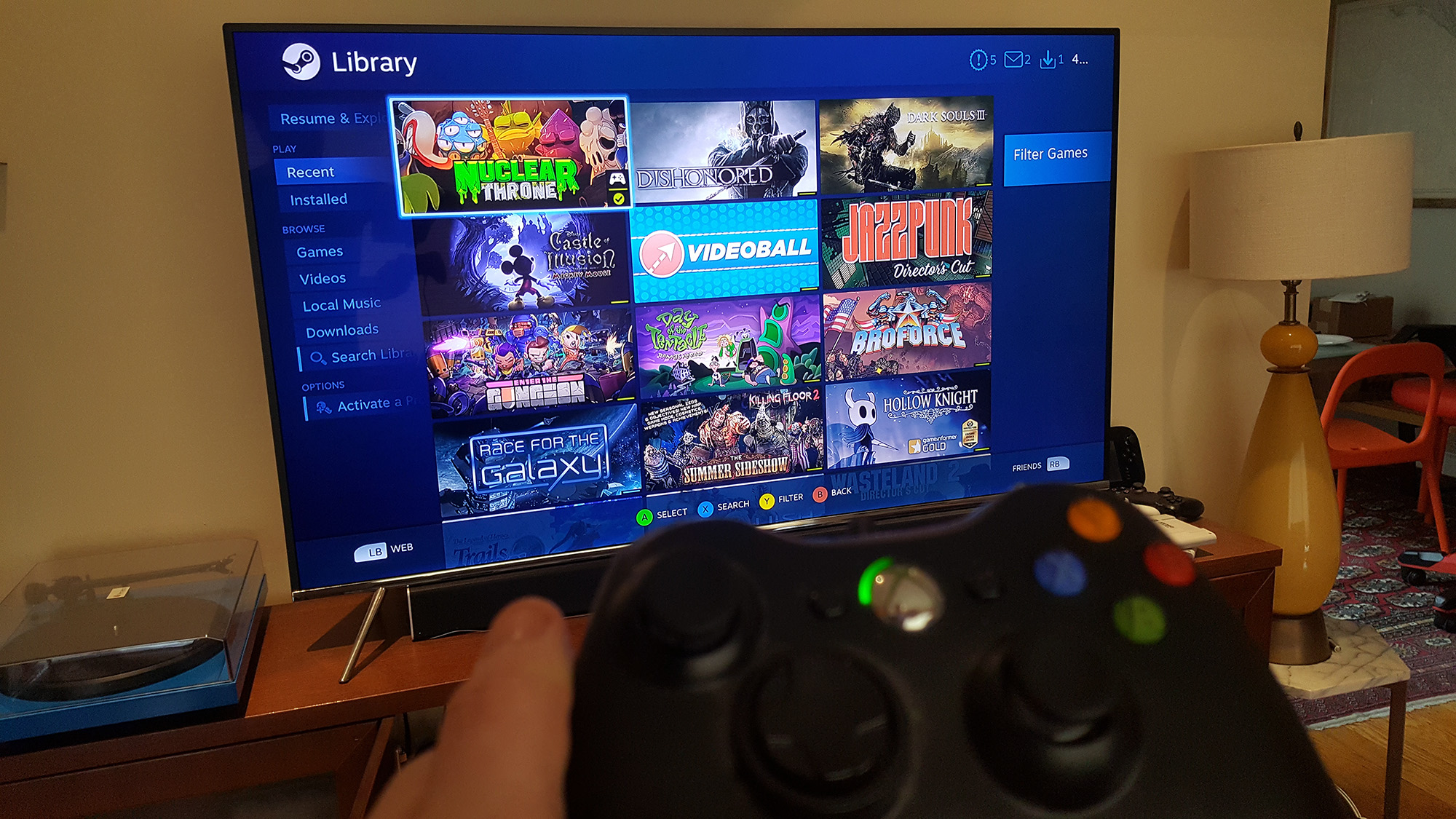 It's highly recommended that you use a wired ethernet connection or a 5.0 GHz Wi-fi to have a better experience while beaming your games. Of all the tips for Smart TV on this list, this tip is probably the most unpopular one.
Use Virtual Asisstants
Virtual Assistants like Apple Siri, Google Assitant, Samsung Bixby, or LG ThinQ will make it much more convenient to operate through your TV features. By asking a Virtual Assistant to do something that normally requires multiple steps, you can save plenty of time.  
There are several ways to initiate a Virtual Assistant. Most modern Smart TVs have a Voice Assistant button on their remote. Just press this button and give an order to your TV.  On  TVs that have a built-in voice recognition, you can directly give your commands using your voice.
Alternatively, some ecosystems allow you to make requests on your smartphone and then move these tasks to the connected TV by adding the final tagline of "… on the television" to your order.
---
There you go, now you have our tips for your new Smart TV. We hope that our tips will help you discover some interesting things about your new Smart TV. If anything troubles you, please feel free to leave a comment for us!